The easiest way to track
and manage your timesheets
Tradie Timesheet is the easiest way to keep track of your employee and contractor work hours.
It's simple to monitor and track submitted timesheets and automatically calculates total weekly work hours. Stop
wasting time with paperwork and focus on what really matters!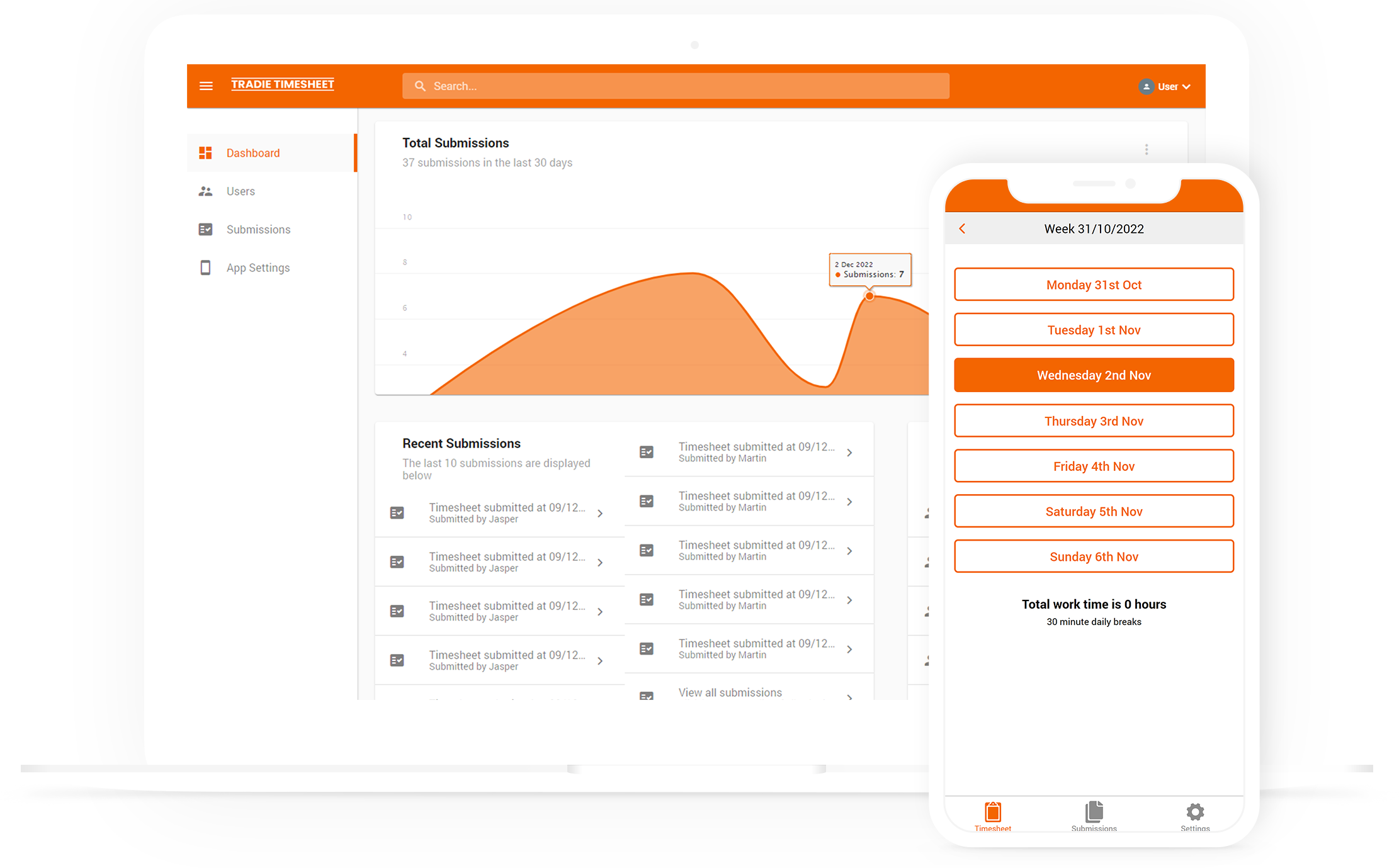 Customise the app to
suit your business
Tradie Timesheet provides a range of customisation options
Tailor your version of the app to match your business. Every business is different so we've created tools to enable you to create a unique experience for your workers.
Straightforward pricing
to suit your business
Sign up and start saving time and effort tracking your timesheets.
Create an account below to get started.
Sign Up